We Are Committed to Enriching Lives Through Opportunity
We are nationally accredited through the Commission on Accreditation of Rehabilitation Facilities (CARF) in order to provide the highest level of service to people with disabilities. Our programs range from employment services to educational training programs, to community-based programs that offer access to the community for everyone with a disability, to providing stabilization services to people experiencing homelessness.
Entrust Fee Structure
We have contracts with various state and local entities that provide funding for eligible individuals and families. Rates vary by program and qualified individuals or families do not pay for their services. Private pay options are available for those who do not qualify for funding or who wish to augment services beyond what is authorized by the referring agency's service authorization.
Why Choose Entrust?
Entrust was established over 50 years ago, so we are stable and available for the long haul. We are accredited by the Commission on Accreditation of Rehabilitation Facilities (CARF) and have 30+ years of involvement with CEA (Community Employment Alliance) and other similar agencies.
Our approach to serving our clients is focused on their desires. We create a personal plan tailored to them – which means we work hard to place them in a job that they will enjoy and succeed in.
Entrust advocates for our clients and for all people with disabilities or barriers. We strive to help our clients integrate into their communities, and we support legislation that improves their lives and protects them from unfair treatment.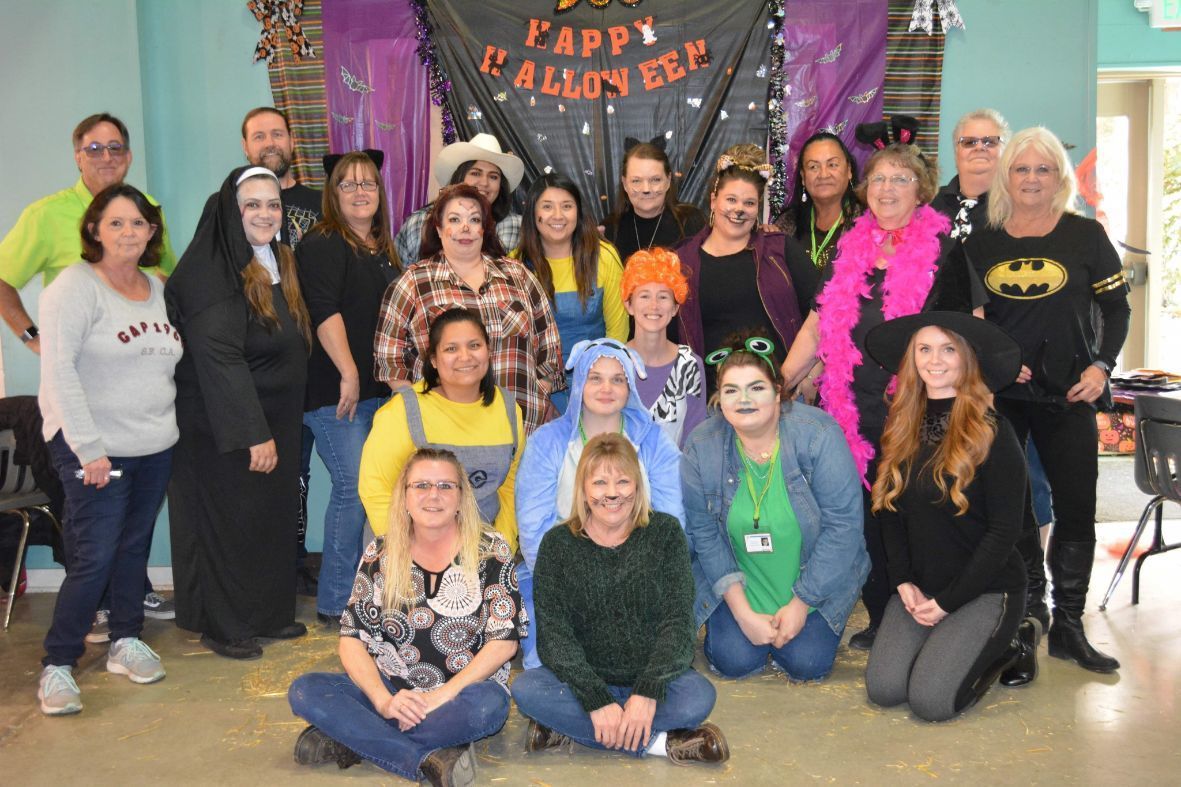 ---
Leadership Team
Tom Gaulke
CEO
Jose Hernandez
Program Director
Yeni Octaviano
South Area Program Manager
Martin Cervantes
North Area Program Manager
Debbie Peters
Executive Assistant/QA Manager
Deb Sterling
Communications Director
Romeo Hernandez
Human Resources
---
Board of Directors
Erin Murphy
Past President
Joe Longo
President Elect
Ashley Brown
Secretary / Treasurer
Ann Allen
Member at Large
Faye Fuchs
Member at Large
Sue Price-Scott
Member at Large
Rochelle Kmetz
Member at Large
Veronica Bittner
Member at Large
Jonathan Isom
Client Advocate / Member at Large
Charlie Brooks
Advisory Member
Our History
A group of parents begin "Special Projects for the Handicapped" in order to support their children with disabilities who, at the time, could not be served by the public schools.
The organization begins to focus upon vocational rehabilitation for adults with disabilities and changes the name to "Provident Industries".
At the same time, "Horizons of Sunnyside" opens its doors to provide similar services in the Lower Yakima Valley.
Provident Industries expands its programming to include employment, education, and vocational training services. The Yakima organization is renamed "Provident Services" to reflect the change in mission.
Provident Services merges with Horizons of Sunnyside to form the Provident Horizon Group. With service centers located in Yakima, Sunnyside, Ellensburg, and the Tri-Cities area, PHG can ensure easy access to communities for people with disabilities living throughout Central Washington.
Provident Horizon Group expands its services to include opportunities for increased access to education and healthcare. These changes lead to Provident Horizon Group becoming Entrust Community Services.
Entrust continues to expand its programs and service areas to meet unmet needs throughout Central Washington. Today Entrust has over 12 distinct programs offered throughout seven counties in Central and Eastern Washington.
Our Partners
The following organizations are recognized as contributing community partners with Entrust Community Services:
Government Partners
Developmental Disabilities Administration
Division of Vocational Rehabilitation
Yakima County
Kittitas County
Housing Authority of Grant, Kittitas and Yakima County
Department of Veterans Affairs
Department of Services for the Blind
Department of Social and Health Services
Department of Corrections
Department of Child and Family Services
Parent to Parent of Yakima and Kittitas County
Wa State Department of Transportation
The Yakima Valley Community Foundation
Accreditations and Certifications
Commission on Accreditation of Rehabilitation Facilities
OSPI Approved Non-Public Agency
Educational Partners
University of Washington
Central Washington University
ESD105
All school districts within our service area
Memberships
Community Employment Alliance
Chambers of Commerce
Downtown Yakima Rotary Club
Homeless Network Yakima County
Toastmasters International