Programs and Services
Housing Support Program
We provide support programs for individuals on Medicaid or who are returning to their community from a state mental health facility and need housing assistance. We work closely with clients to find suitable housing that meets their personal, financial, and additional support needs.
Assessment
We work with individuals to determine their housing preferences (type, location, living alone or with a roommate, accommodations needed, etc.), and support service needed to integrate into the community.
Developing Connections
We educate individuals about budgeting for living expenses, working with social services, and about the obligations of being a tenant. We help them connect with social services for assistance in finding and applying for the housing needed to support their medical care needs.

Plan Development
We develop a community integration plan based on their assessment as part of the overall person-centered plan. We help identify short- and long-term goals, and outline how goals will be achieved and how concerns will be addressed.
Tenancy-sustaining Services
Once housing is achieved, we continue to provide support through:
Revisiting the plan as needed
Coordinating medical, behavioral health, and social services
Helping navigate the entitlement agencies
Coaching on independent living skills
Facilitating special needs and circumstances with property managers
Providing resources and training to be a good neighbor and tenant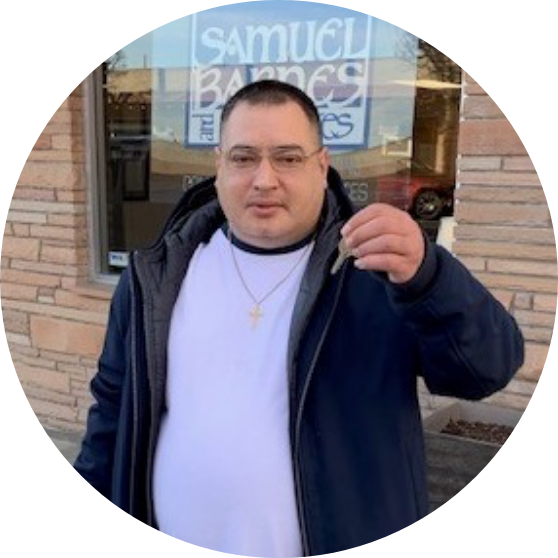 "Miranda at Entrust has been helping my son, David Alaniz, find a place to live in Moses Lake. She used all available resources to help David with his transition back into society. She is very knowledgeable, helps David with paperwork he doesn't understand, gives him choices, and is very patient with him. I am very grateful and pleased with her accomplishments helping and directing my son to become a responsible individual. Thank you for placing her in our lives."
– Mrs. Alaniz
Transportation Program
Do you need a ride to and from work? Entrust provides free transportation to clients. We pick up individuals at their home and take them to and from work and community sites outlined in their support plan. Our transportation program is funded by a grant from the Washington State Department of Transportation. Contact us today to learn more.
---
Social Security Benefits Assistance
Employment can impact your Social Security benefits and Entrust offers support to help determine how those benefits might be impacted. We offer planning and analysis at no cost to clients who are enrolled in our employment programs, or who are referred from Developmental Disabilities Administration (DDA). Contact us today to learn more.